RE Presents
Solving the Medicare Co-Pay Dilemma
Overview
Date: Wednesday, April 28, 2021
Time: 12 PM Eastern Time
Duration: 1 hour
Summary
Manufacturers think CMS bars them from helping Medicare patients afford their medicines. This is incorrect. There are solutions which can help mitigate patient affordability challenges in Medicare.
Join Real Endpoints webinar to understand the role patient support services can play in ensuring affordable access for Medicare beneficiaries.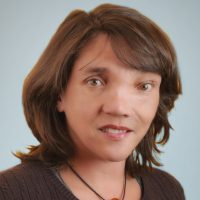 Susan Raiola
President, Real Endpoints
Ms. Raiola has over 10 years of experience in the pharmaceutical consulting industry with a primary emphasis on reimbursement and market access. Ms. Raiola has consulted for both large and small pharmaceutical companies and has assisted with the commercial strategy for both new and inline products. She enjoys collaborating with a range of functional teams to enhance product access and reimbursement and deliver maximum value to all key stakeholders. Ms. Raiola's clients value her market access acumen and unparalleled customer service.